This 'how to buy Ethereum' guide explains why Ethereum is highly potential crypto and where to buy it. Ethereum is the 2nd most valuable cryptocurrency, just after Bitcoin, with an exciting market potential. It can not only be used as a medium of exchange but also as an operating system for other crypto projects. So, first of all, what is Ethereum all about?
1.
What is Ethereum?
Ethereum is a blockchain platform that is designed to work as an operating system for various blockchain-based projects. So, the idea behind Ethereum is that developers can use the Ethereum blockchain to build various crypto-based applications and services (for example, a trading app or a digital loan app). If we go a bit deeper into Ethereum's philosophy, it mainly wants to provide advanced functionalities compared to Bitcoin.
We can use Bitcoin only as a mode of payment. However, Ethereum has much more to offer than just working as a digital currency. You can use the Ethereum ecosystem to build crypto applications, which are also called decentralized apps or dApps. Ether (ETH) is the native cryptocurrency of Ethereum. The question of what is Ethereum and how does it work is explored by us in more depth in another article, so please read that if you want to deepen your knowledge.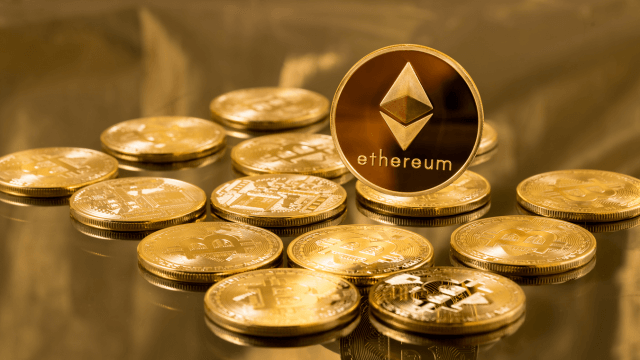 When we talk about buying or selling Ethereum, we basically mean buying or selling Ether (ETH). Since ETH is crypto, you don't need any bank or other intermediary to buy/sell/send/receive or store it. You can buy Ethereum using fiat currencies or other payment modes (like credit or debit cards) from different crypto exchanges. So, you can easily convert USD to ETH, or other currencies to ETH, in those exchanges.
2.
Why buy Ethereum?
More and more people decide to buy ETH. Having that in mind, it is becoming rather common for new investors to dwell on questions like:
Is buying Ethereum worth it?
Is it safe to buy Ethereum?
Should I invest in Ethereum?
How to buy Ethereum without fees?
Is it legal to buy Ethereum?
Should I buy Ethereum now?
This how to buy Ethereum guide answers these all questions one by one. To begin with, the most important thing to address is why buy Ethereum in the first place. We think the main reason behind buying Ethereum is its solid potential for price appreciation.
After all, you would like to invest your hard-earned money only in those assets that can fetch you lucrative returns. Over the years, Ethereum has strongly established itself as the second most valuable crypto asset after Bitcoin. Also, Ethereum's smart contract functionality is the lifeline of dApps, decentralized finance (DeFi), non-fungible tokens (NFTs), and the Web3. So, our long-term Ethereum prediction is that Ethereum has a strong potential to give significant returns.
3.
How to buy Ethereum in 2023?
Now that you know the importance of buying Ethereum, the next piece of the puzzle is how to buy Ethereum or where to buy Ether. You can buy Ethereum from crypto exchanges using fiat currency, card payment, or third-party payment apps like Apple or Google Pay. A crypto exchange is a marketplace for buying and selling cryptocurrencies like Ethereum.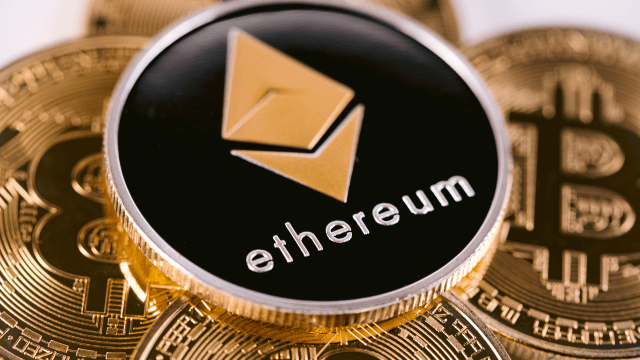 In order to buy Ethereum, you need to first open an account with one of these crypto exchanges. Next, you need to verify your KYC and deposit funds to buy Ethereum. The process of buying Ethereum is very simple, provided that you are using the right Ethereum exchange. So, let's look at 6 safe ways to buy Ethereum in 2023.
4.
Best ways to get Ethereum in 2023
Currently, as cryptocurrencies are becoming more and more popular, the number of places where you can buy them is also growing rapidly. After conducting thorough research, we have come up with a list of the 5 best crypto exchanges to buy Ethereum with utmost safety and security. Here is our list:
4.1
ByBit
Headquartered in Dubai, ByBit is our top choice when it comes to buying Ethereum. Using ByBit, you can buy Ethereum using fiat currency (like the US dollar or euro), credit/debit cards, bank transfers, and third-party payment apps.
Bybit also offers excellent welcome bonuses for new users, after they enter our promo code ByBit during registration. Another reason why ByBit is our leading choice for buying Ethereum is its low fee structure.
ByBit allows you to buy crypto assets like Ethereum in both spot and derivative markets. In addition, ByBit's advanced trading features like P2P trading, margin trading, leveraged Tokens, and trading bot give you an extra edge in crypto trading.
The ByBit Ethereum exchange offers you a wide range of derivative trading features like USDC Contracts, USDC Options, and Inverse Contracts. Overall, the advanced trading features, ease of use, low fees, and high level of transparency make ByBit our top choice for Ethereum.
4.2
KuCoin
Set up back in 2017, KuCoin is one of the most prominent crypto exchanges with an excellent reputation. KuCoin's primary mission is to facilitate "the global flow of digital value". The KuCoin trading platform has an intuitive design, a simple sign-up process, and cutting-edge security features. Do you know that today, 1 out of every 4 crypto holders globally use KuCoin?
KuCoin has over 30 million global users and its services are available in 200+ countries. The KuCoin Ethereum exchange clocks an impressive average daily trading volume of over $1 billion. In addition to Ethereum, you can trade over 700 other crypto assets on KuCoin.
In addition, KuCoin's advanced trading bot helps you execute crypto trades automatically without the need for constant monitoring or your active involvement. KuCoin Ethereum withdrawal fees are also pretty low. Lastly, KuCoin offers attractive rewards and benefits for new users who are in possession of KuCoin referral code for 2023.
4.3
BTSE
Established in 2018, BTSE has developed a strong reputation in the crypto trading space in the last few years. You can not only buy/sell Ethereum on BTSE, but the exchange offers 150+ other crypto assets. In 2020, BTSE introduced an innovative 'All-In-One Order Book' feature, which streamlines and simplifies crypto trading.
One of the important features of BTSE is that they list many new crypto tokens that may not be available in other exchanges. So, BTSE can be your first choice if you want to get hold of exciting new coins. BTSE also offers 7 stablecoins (cryptocurrencies that are pegged to real assets), which can help you earn regular interest income simply by holding them!
The BTSE Ethereum exchange has a simplified app for fulfilling all your trading needs. The BTSE crypto app is a safe and secure way to buy Ethereum for long-term holding as well as short-term trading, and you can also register using referral code BTSE to increase your initial funds.
4.4
Bubinga
Bubinga is one of the most innovative players in the crypto trading space. In contrast with many traditional crypto exchanges, the main focus of Bubinga is binary trading. It's a simplified way of trading cryptos, in which you just need to bet on whether the crypto is going to go up or down in price in a given period. So, you can trade Ethereum with Bubinga in a much simpler way.
If you are a beginner and want to explore the exciting world of trading, Bubinga is just the right platform for you. The main advantages of Bubinga are its simplified trading methods and user-friendly trading approaches. Moreover, for those who know what is the Bubinga promo code 2023, the brand also offers lucrative welcome bonuses.
4.5
Tapbit
Tapbit is the leading crypto exchange with a 40 Million USDT insurance fund. Being a market leader, Tapbit serves millions of users worldwide. It also has advanced trading features suiting both new users and advanced traders. You can easily buy Ethereum using Tapbit's mobile app, which is available for both Android and iOS devices.
Tapbit offers you many crypto assets, sophisticated technology, high security, and a strong global reputation. According to our analysis, Tapbit is one of the top exchanges for Ethereum crypto purchases, so don't hesitate to register using our Tapbit referral code.
5.
When should I buy Ethereum?
Is it a good time to buy Ethereum? Or, when to buy Ethereum? Many new investors ponder over these questions. The straight answer is that there is no perfect time to buy Ethereum. And if you are looking for the right time to buy Ethereum, it's probably now. So, why do we think so?
You know that the global crypto market had a soaring bull market in 2021 when Ethereum experienced an excellent price surge. However, there was a market correction in 2022 because of which Ethereum is now available for a much cheaper price. So, this is probably one of the most suitable times to buy Ethereum before its price goes up significantly in the next bull run, and to better understand what are the differences between bull and bear market please click on the link.
6.
How to buy Ethereum: FAQs
6.1
🔹How to buy Ethereum with PayPal?
It's absolutely possible to buy Ethereum using PayPal. Many crypto exchanges like KuCoin and Bybit allow you to buy cryptos using PayPal as a payment method.
6.2
🔹How to trade Ethereum?
Crypto exchanges like KuCoin, Bybit, BTSE, and Bubinga allow you to buy and sell Ethereum in a convenient way. You can trade Ethereum on these exchanges using a variety of payment methods.
6.3
🔹How to buy Ethereum in the UK?
You can use leading crypto exchanges like KuCoin to register and buy Ethereum in the UK.
6.4
🔹How to buy Ethereum 2.0?
Ethereum 2.0 is an unofficial name for the upgraded and improved version of Ethereum, which is expected to be much faster and more efficient. However, it's not a separate crypto token. Buying Ethereum 2.0 is practically the same as buying Ethereum or buying Ether (ETH). You can buy ETH from a number of leading crypto exchanges like KuCoin, BTSE, and Bybit.
6.5
🔹Can I buy ETH with a credit card?
Yes, many crypto exchanges allow you to buy ETH with a credit card. So, if you are concerned about how to buy Ethereum using a credit card, you have nothing to worry about.