While many new crypto investors want to foray into Bitcoin (BTC) trading, they may not have sufficient information regarding how to buy Bitcoin. BTC is often the first cryptocurrency purchased by millions of crypto investors. This post will help beginners find answers to all their queries regarding how to buy Bitcoins in 2023.
1.
Why Buy Bitcoins?
We believe that since you are reading this article, there is no need to explain what is Bitcoin and how does it work, so let's jump straight into learning why you should buy Bitcoin. Bitcoin is the first and most valued cryptocurrency. The total value of Bitcoin is about 50% of the market value of the entire crypto market. The performance of the entire crypto market also mimics the performance of Bitcoins. Moreover, most other cryptocurrencies have been developed following the technology behind Bitcoin. This means Bitcoin is an indispensable cryptocurrency for anyone looking to invest in cryptos.
No matter whether you are venturing into crypto investing for the first time or you want to tweak your existing crypto portfolio, you cannot ignore Bitcoins. Buying Bitcoins might sound complex, but it's relatively easy if you know the right means. We are here to make it easier for you through this detailed guide on buying BTC.
2.
Basic Requirements for Purchasing BTC
To buy Bitcoins, the first thing you need is a platform that sells Bitcoins. Next, you need to have access to any of the supporting payment methods. You can purchase Bitcoins using various payment modes like bank transfer, credit cards, debit cards, and third-party payment options like PayPal or Google Pay. In some cases, like through Bitcoin ATMs, you can buy Bitcoins using cash.
Most platforms selling Bitcoins require you to attain the legal age of 18. Also, some platforms might want to verify Know Your Customer (KYC) details to establish identity. In such cases, you need a valid identity document issued by relevant government agencies. Lastly, you need an appropriate crypto wallet to store your purchased Bitcoins. Of course, all of this depends on what kind of crypto trading strategies you are implementing. If you are not sure, how to approach them, have a look at our extensive guide on crypto trading strategies for beginners.
3.
5 Safe Ways to Buy Bitcoins in 2023
Bitcoin is a digital currency and it can be bought using a number of methods and platforms. Let's look at the safest ways you can purchase Bitcoins.
3.1
Through Crypto Exchanges or Bitcoin Exchanges
The most common and hassle-free way of buying BTC is using crypto exchanges or Bitcoin exchanges. These exchanges are designated marketplaces for buying and selling Bitcoins. A Bitcoin exchange can be centralized or decentralized. A centralized exchange acts as a broker between buyers and sellers to facilitate transactions. In a decentralized exchange, buying and selling of BTC takes place peer-to-peer (P2P).
You can buy Bitcoins from a crypto exchange in a few simple steps. First, you need to create an account using your mobile number or email ID. Some of the best crypto exchanges require you to verify KYC using valid identity documents. Next, you need to add a supporting payment method like a credit card or debit card to make a purchase. Most crypto exchanges provide wallets for you to store your Bitcoins after purchase. However, for greater security, our advice for you is to store Bitcoins only in cold wallets.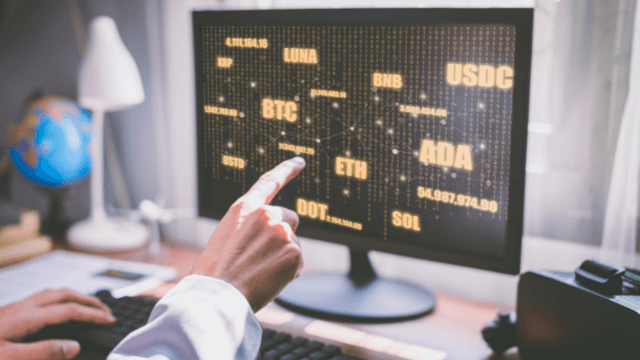 There are hundreds of crypto exchanges in the market. You must consider factors like convenience, fees and commissions, reputation, regulatory status, etc. before settling for a crypto exchange. Some of the leading crypto exchanges suitable for beginners are:
Bybit
KuCoin
BTSE
OKX
Binance
Coinbase
Kraken
Bitfinex
Bitget
Gemini
Lbank
As you can see, there is plenty to choose from. Even if you are not experienced in crypto trading, you can still find a lot of information and advice regarding that topic, which will make using the above crypto exchanges easier. Furthermore, we have prepared a couple of reviews of the above-mentioned crypto and also have amazing promos, like our referral code for KuCoin.
3.2
Using Bitcoin ATMs
Bitcoin ATMs are one of the most convenient and increasingly popular methods of buying BTC. Bitcoins ATMs are kiosks similar to traditional ATMs used for withdrawing cash. You can use a Bitcoin ATM to purchase BTC by inserting cash or your debit card. The purchased BTC is then transferred to your designated wallet address.
Try our ByBit bonus code and register now!
Highest bonus on the market
Welcome Bonus up to 5,020 USDT
Bitcoin ATMs are fast and convenient as they transfer your purchased BTC instantaneously to your wallets. These ATMs are often located in popular locations like Walmart stores. There are various websites and smartphone apps like CoinATMRadar that help you locate a nearby Bitcoin ATM. One of the main advantages of using Bitcoins ATM is that it allows you to buy BTC using cash.
3.3
Through Traditional Stock Brokers
The immense popularity of Bitcoin has incentivized many traditional stock brokers to start offering Bitcoin. The process of buying Bitcoins from traditional stock brokers is similar to buying BTC from crypto exchanges. All you need to do is create an account, verify your identity, and add a payment method.
Robinhood is the first traditional stock broker to sell BTC. Some other stock brokers through which you can buy Bitcoin are:
Interactive Brokers
Webull
TradeStation
An advantage of buying BTC from traditional stock brokers is that you can track your stocks and BTC investment in one place.
3.4
Using P2P Money Transfer Platforms
In addition to the above 3 methods, you can purchase BTC using P2P money transfer apps like PayPal and Venmo. If you are using PayPal to buy BTC, you can pay for your purchases using your PayPal balance or through a debit card or a bank account. Similarly, Venomo allows you to conveniently buy BTC using your Venomo balance, a bank account, or a debit card.
3.5
Using Crypto Wallet Providers
Lastly, there are many crypto wallet providers who allow you to buy Bitcoins. For example, leading Bitcoin wallet provider Trust Wallet allows you to buy BTC through a few simple steps. All you need to do is install the iOS or Android app, tap on the 'Buy' button, and pay using your credit card for your BTC purchases. You can then use Trust Wallet to store your Bitcoins.
4.
Can I Buy a Fraction of a Bitcoin?
Yes, absolutely. A Bitcoin is divisible for up to 8 decimal points. The smallest unit of a Bitcoin is called Satoshi. This name comes from Bitcoin's anonymous founder Satoshi Nakamoto. 1 Satoshi = 0.00000001 bitcoins.
At present, the market value of 1 Bitcoin is above USD 30,000. So, not many investors would be able to buy a whole Bitcoin. In reality, you can Buy a fraction of a Bitcoin for as low as $1. So, no matter how much money you want to invest, you can buy some amount of Bitcoins using your funds.
Try our exclusive KuCoin code and register now!
Highest bonus on the market
Welcome Gift Pack up to 3200 USDT
The fractional purchase of Bitcoin is an advantage of BTC over other assets like stocks. You cannot buy a fraction of an Apple stock, but you can buy even half Bitcoin or one-fourth of a Bitcoin. For example, if the current price of Bitcoin is $30,000, you can buy 0.00003333 Bitcoins for $1. Such transaction can be done at BTSE, one of the best crypto exchanges on the market, and with our BTSE referral code you will get an extra bonus on the start!
5.
How to Pay for Bitcoin Purchases
You can pay for BTC purchases using a number of payment methods like cards and bank transfers. However, the applicable payment method may vary depending on the platform you are using. In general, you can purchase Bitcoins using these payment methods:
Cash (while using Bitcoin ATMs)
Credit cards
Debit cards
Bank account
Wire transfer
Third-party payment apps (like Apple Pay, Google Pay, and PayPal)
Peer-to-peer (P2P) payment options
A great variety of options makes payments fast and easy. The users will definitely appreciate the choice they have.
By using our ByBit referral code you maximise your investment and claim a bonus of up to 5020 USDT. Just make sure to use it in the registration form when creating an account.
6.
How to Store Bitcoins After Purchase?
Once you have purchased Bitcoins, the next crucial step is to store them. You need a Bitcoin wallet or crypto wallet to store your Bitcoins. Remember that when we say storing Bitcoin, it means storing the private keys (a long alphanumeric code) associated with your Bitcoins. Since Bitcoins don't exist in physical forms, the private keys associated with your Bitcoins establish your ownership. You need to protect your private keys to keep your Bitcoins safe.
Bitcoin wallets are primarily of two types - hot wallets and cold wallets. Hot wallets are connected to the Internet, while cold wallets are based on offline storage devices.Hot wallets are convenient, but cold wallets are much safer.
Many investors store their Bitcoins in the wallet provided by the exchange. However, it's a safe practice to store your Bitcoins in a cold wallet and transfer them to a hot wallet only when you want to sell them or transfer them to someone else.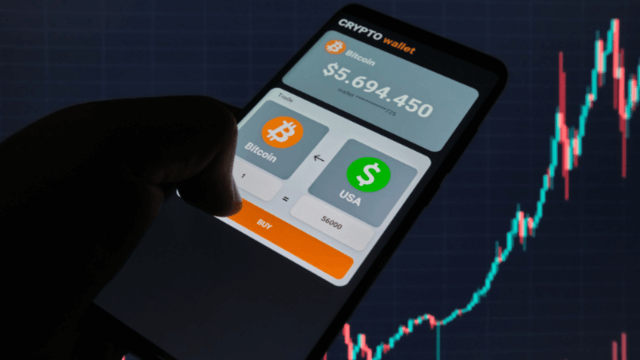 One of the better established crypto wallets is BitPay. This brand has been around almost as long as Bitcoin has, and they are pioneers in building blockchain payment technology which transforms how businesses and most importantly people send, receive, and store money around the world. You can visit https://bitpay.com/ directly to learn about their app and securely buy, store, swap and spend multiple cryptocurrencies.
7.
Risks Associated with Buying Bitcoins
Before making investments in any asset, you must know about the downsides and risks. Here are some of the risks associated with buying BTC:
Bitcoin is a novel technology that is still evolving in nature. There are still limited real-world applications of Bitcoin.
Bitcoin is a high-risk asset. Also, historically Bitcoin's price has shown high volatility.
Scams, Ponzi schemes, and dubious practices are common in the crypto market. You must stick to only genuine platforms and exchanges to stay away from such scams and fraud.
Bitcoin has a lot of speculative demand and supply from short-term traders. This means without proper risk management, trading Bitcoins can be very risky.
Legal and regulatory changes can affect the price of Bitcoins.
It is also important to know all the available crypto assets that are out there, and to invest in the one that fits you the best. You can always learn more about other cryptocurrencies on our main page, and also use the bonus codes for bitcoin trading.
8.
Is it Legal to Buy Bitcoins?
Buying Bitcoin is not illegal in most developed nations including the US, UK, Canada, and European nations. Also, buying and selling Bitcoins is allowed in most Asian African, and Latin American countries. However, China is one of the major economies in which Bitcoin transactions are not allowed.
You must also know that there is still no comprehensive legal or regulatory framework regarding BTC in most countries. However, we are likely to see more crypto-friendly regulations and crypto-related laws. These regulations are likely to help in the mainstream adoption of cryptos through building trusts and the interest of the investors. Blockchain, which is the underlying technology of Bitcoins, is gaining increasing popularity in different business domains.
9.
Best Practices to Follow while Buying Bitcoins
In recent years, investing in cryptos, especially in Bitcoin, is a popular trend. Even though Bitcoin offers high potential returns, there are certain risks associated with purchasing Bitcoins. These are some of the safety rules for safeguarding your money and BTC:
Bitcoin prices can be highly volatile. So, manage your risks while buying and selling BTC.
Always purchase BTC from reputed and genuine platforms.
Stay away from unsolicited advice on social media regarding Bitcoin schemes, projects, or platforms.
Use a strong password that contains a combination of letters, numbers, and special characters.
Always use 2-factor authentication (2FA) to add an extra layer of security to your account with a crypto exchange.
Use a cold wallet to store your Bitcoins. Cold wallets are much safer compared to hot wallets.
Use a secure mobile or computer device to buy BTC or make other crypto transactions.
Don't click on any links received from unknown senders through emails or text messages.
Don't invest money in BTC that you cannot afford to lose.
Conduct appropriate fundamental and technical analysis while trading BTC. You must have a sound trading strategy in place before starting to trade BTC.
We hope that our extensive guide on how to buy Bitcoin will turn out to be helpful, and you will now know how to make investments in crypto smooth and profitable.
10.
How To Buy Bitcoin - FAQ
10.1
🦡 What is Bitcoin?
Bitcoin (also knownw as BTC) is a form of digital currency that eliminates the need for central authorities - like banks and governments. Instead, Bitcoin uses blockchains to support transactions between users on a decentralized network.
10.2
🦡 How buying with Bitcoin actually work?
Bitcoins are exchanged for fiat currency through cryptocurrency exchanges, which can be later used to make purchases from various merchants and retailers that accept cryptocurrency payments.
10.3
🦡 What to look for when buying Bitcoin?
The most important things to look for when buying Bitcoin are security and reputation of the platform that you want to use, then fees, liquidity, and regulatory compliance. If you are unsure, go over our guide on how to buy Bitcoin once again.